Your website is the cornerstone of your online presence and is the most important element of your digital marketing strategy.
It is the foundation upon which you can build your competitive advantage in the marketplace.
It is the hub of all of your digital marketing efforts, from search engine optimization to social media marketing.
It is the first impression you make on potential customers and the basis for a lasting relationship. Investing in a well-designed website will ensure that your business is found, remembered, and trusted.
Exploring the Benefits of a Great Website
Your website is the digital face of your business, and the most important element of your marketing strategy. It is the first impression potential customers will have of your business, and it is the primary way you will communicate your message. A great website conveys credibility, reputation, and trust. It is essential for establishing a strong brand and creating a positive customer experience.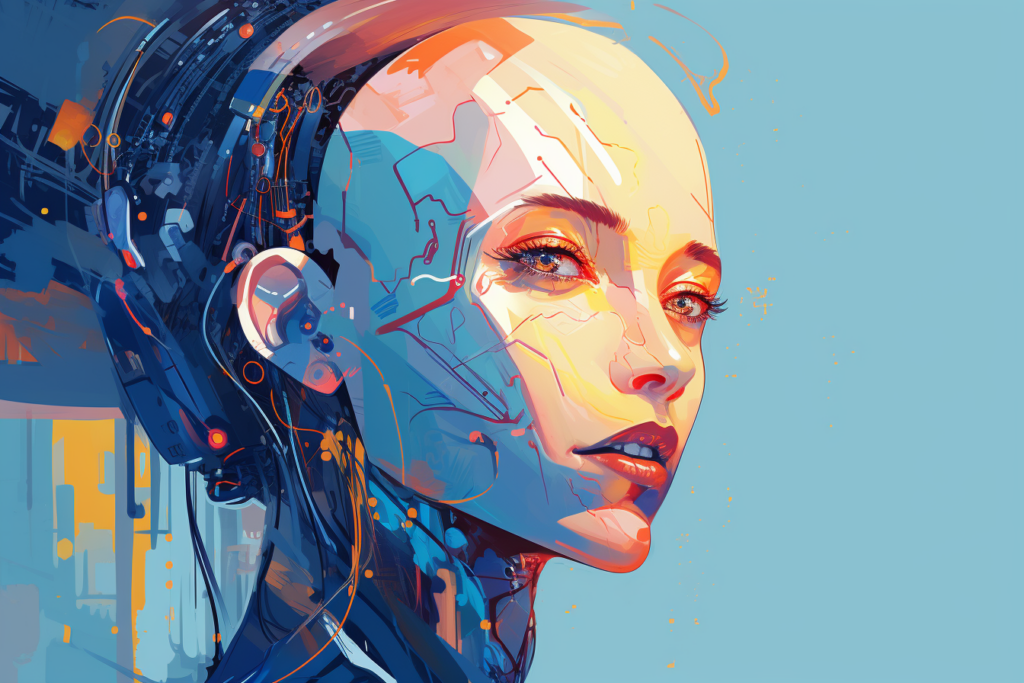 When customers visit your website, they should be able to quickly and easily find the information they need. They should feel confident that your website is secure and that their information is safe. A great website should be well designed, user friendly, and visually appealing. It should be easy to navigate, and the content should be clear and concise. A great website should also be optimized for search engines so that customers can find you easily. Investing in a great website is an investment in your business and its future.
The Role of a Website in Building Brand Awareness
It is the first thing potential customers will see when they search for your business, and it is also the most user-friendly way to learn about your brand. A website is the perfect platform for showcasing your products and services, as well as providing helpful content and engaging with your customers.
Creating a website that is easy to navigate and contains valuable content is essential for building trust with your customers. A user-friendly website with fresh content that is regularly updated will help customers stay informed and engaged with your brand. As customers become more familiar with your business, they will develop trust, which will lead to more sales and brand awareness.
Starting with a website before embarking on other marketing strategies is crucial for businesses for several reasons:
In essence, a website should be the foundation of all digital marketing efforts. It's the first place potential customers will look for information about a business, and it's where they'll return when they're ready to make a purchase.
Sources:
If a business attempts digital marketing without first having a website, several possible consequences may occur:
While it is technically possible to conduct digital marketing without a website, the risks and potential losses involved make it an unwise choice for most businesses.
Sources:
Maximizing Engagement with Website Design
Your website is the cornerstone of your marketing strategy. It's the first impression potential customers have of your business and its products or services. If your website design isn't up to par, you risk losing their attention and business. To maximize engagement, you need to create a website that is visually appealing, easy to navigate, and provides a memorable user experience.
From the design of the home page to the layout of internal pages, every aspect of your website should be carefully considered. Thoughtful design elements such as typography, color, and imagery can help make your website stand out from the competition. Additionally, incorporating interactive elements like videos, quizzes, and surveys can help keep your visitors engaged and encourage them to explore further. The right combination of design and interactivity can create a website that is both aesthetically pleasing and effective in driving conversions.
Improving Your SEO with a Strong Website
Your website is the foundation of your digital presence and plays a critical role in your SEO. Content is the key to success, and having a website that is easy to navigate and highly visible is essential for your SEO. Content should be well-written, informative, and optimized for search engine visibility. Navigation should be intuitive and easy to use, making it simple for visitors to find the information they need. Finally, visibility should be maximized by promoting your website through various channels such as social media and link building. By taking the time to ensure your website is strong, you will be able to reap the benefits of an improved SEO strategy.
How to Stay Relevant with Regular Website Updates
Your website is the cornerstone of your marketing strategy. It is the virtual hub of your business, and it needs to be kept up-to-date in order to remain relevant and engaging to your users. Regular website updates are essential to ensure that your content is fresh, your user experience is modern, and your engagement remains high. Content is the lifeblood of your website, and it needs to be regularly refreshed to keep visitors interested and coming back for more.
User experience is key to keeping visitors engaged, and ensuring that your website design and navigation are modern and intuitive will keep them coming back. Finally, relevance is key to keeping your website at the forefront of your visitors' minds. Regular updates will ensure that your website is always up-to-date and reflective of your current business offerings. By making regular updates a priority, you can ensure that your website remains relevant, engaging, and an integral part of your marketing strategy.
Frequently Asked Questions
How can a website help build brand awareness?
A great design can help create a strong brand identity, allowing customers to easily recognize and connect with your business. It can also help to showcase your products and services in a way that is visually appealing and engaging. Additionally, it can help to increase visibility by improving your SEO rankings, allowing you to reach a wider audience.
A website plays a crucial role in building brand awareness in several ways:
Showcase Products or Services: A well-designed website allows businesses to display their products or services in the best possible light. High-quality photos, detailed descriptions, and customer reviews can all help to enhance the brand's image.
SEO (Search Engine Optimization): By optimizing a website with relevant keywords, businesses can rank higher on search engine results pages. This increased visibility can significantly boost brand awareness as more people are likely to come across the brand during their online searches.
Content Marketing: Regularly publishing informative and engaging content such as blog posts, articles, and videos can establish a brand as an expert in its field. This not only attracts visitors to the website but also helps to build trust and credibility, which are key to brand awareness.
Social Proof: Including testimonials, case studies, and customer reviews on a website can provide social proof and build trust. This can help to sway potential customers who are deciding between different brands.
Branding Elements: A website is a perfect place to consistently showcase branding elements like logos, color schemes, and brand messaging. Consistent use of these elements can solidify brand identity and increase recognition.
Social Media Integration: Integrating social media profiles with a website can enhance brand awareness by driving web traffic to social platforms and vice versa. It's an excellent way for businesses to reach a larger audience and engage with them on a more personal level.
Analytics: Websites provide valuable data about visitor behavior. Businesses can use this information to better understand their target audience, fine-tune their marketing strategies, and ultimately increase brand awareness.
In summary, a website acts as the center of a company's online presence, serving as a hub where customers can learn about the brand, interact with its content, and make purchases.
What are the benefits of a good website design?
A well-designed website can help to create a positive user experience, making it easier for customers to find the information they need. Additionally, it can help to create a professional and trustworthy impression, allowing customers to feel confident in your business. Finally, a good website design can help to maximize engagement, making it easier for customers to interact with your business.
A good website design offers numerous benefits for businesses:
In summary, a good website design is crucial for any business as it affects user experience, brand perception, and profitability.
What role does SEO play in website design?
SEO plays an important role in website design, as it helps to ensure that your website is visible to potential customers. By optimizing your website for search engines, you can improve your rankings and increase visibility. Additionally, optimizing your website can help to ensure that your content is relevant and engaging, helping to draw more customers.
Search Engine Optimization (SEO) plays a crucial role in website design. Here's how:
Enhances Visibility: SEO helps improve the visibility of your website on search engines. When your website is optimized with the right keywords and content, it becomes easier for search engines to index your site, leading to higher rankings on search result pages.
Improves User Experience: SEO goes beyond keywords. It involves optimizing the structure and layout of your website to ensure it's user-friendly. A well-designed, easy-to-navigate site can reduce bounce rates and increase the time users spend on your site, both of which can boost your search engine rankings.
Mobile Optimization: With more people using mobile devices to access the internet, search engines favor websites that are mobile-friendly. SEO involves designing a responsive website that provides an optimal viewing experience across all devices.
Loading Speed: Search engines consider page load speed as a ranking factor. SEO ensures your website is designed for optimal load times by optimizing images, using efficient coding, and leveraging browser caching among other techniques.
Encourages Local Engagement: For businesses operating in specific geographical areas, local SEO is key. This involves optimizing your website to attract local customers, such as including your location and contact information in a prominent place on your site.
In summary, SEO is not just about incorporating relevant keywords into your website's content. It's about designing your website in a way that makes it user-friendly, mobile-optimized, fast-loading, and locally relevant. These factors help improve your website's visibility on search engines, leading to increased traffic, engagement, and conversions.
How can I stay relevant with regular updates?
Regularly updating your website is essential for staying relevant in today's digital landscape. By keeping your content fresh and up-to-date, you can ensure that customers have access to the latest information about your business. Additionally, regular updates can help to improve your SEO rankings, as search engines will recognize that your website is active and relevant.
Staying relevant with regular updates is crucial to maintaining user engagement, improving SEO ranking, and keeping your brand fresh in the minds of your audience. Here are some strategies to achieve this:
Regular Blogging: Consistently publishing new blog posts not only provides value to your audience but also signals to search engines that your site is active. Aim for quality over quantity and ensure your content is relevant to your industry or niche.
Updating Old Content: Review and update your older posts with new information, images, or resources. This can improve the SEO ranking of these pages and provide more value to visitors.
Adding New Features or Services: If you introduce a new product, service, or feature, make sure to update your website accordingly. This keeps your audience informed and encourages them to revisit your site regularly.
Website Design Refresh: Periodically updating the look and feel can help to keep it visually appealing and user-friendly. Keeping up with current design trends can make your site feel fresh and modern.
Improve Site Speed: Regularly check your website's loading speed and optimize as necessary. A slow website can lead to high bounce rates and negatively affect your SEO ranking.
Seasonal Updates: Update your website to reflect different seasons or holidays. This can be as simple as changing the website's theme colors or as elaborate as running seasonal promotions.
User Experience (UX) Updates: Regularly assess your website from a user's perspective and make any necessary changes to improve navigation, readability, and overall user experience.
SEO Optimization: Stay up-to-date with the latest SEO practices and implement them on your website. This could include keyword optimization, improving meta descriptions, or optimizing images.
Community Engagement: Regularly update community-focused pages like testimonials, case studies, or client portfolios.
Security Updates: Ensure that your website is secure and that all plugins and themes are updated regularly. This helps to protect your site from hackers and builds trust with your audience.
Remember, the goal of these updates is not just to change things for the sake of change, but to continuously improve the user experience and keep your content relevant to your audience.
What tone should I use when creating content for my website?
The tone of voice you use on your website should be consistent with your brand identity. It should be professional yet approachable, and should reflect the values and mission of your business. Additionally, it should be engaging and relevant to your target audience, helping to create a connection with potential customers.
The tone of your website content should align with your brand personality and the expectations of your target audience. Here are a few general guidelines:
Professional Businesses (Law Firms, Medical Practices, etc.): You should opt for a formal, authoritative, and professional tone. Your content should demonstrate expertise and trustworthiness.
Creative Businesses (Design Agencies, Art Studios, etc.): A casual, creative, and engaging tone would be more suitable. Your content can include storytelling elements to showcase your creativity and connect with your audience on an emotional level.
E-commerce or Retail Businesses: An informative yet conversational tone works well. Highlight the benefits of your products in an engaging way and use persuasive language to encourage purchases.
Tech Startups or Companies: A friendly, innovative, and forward-thinking tone would be appropriate. Your content should convey that you're on the cutting edge of technology.
Non-profits or Community Organizations: A compassionate, inspiring, and sincere tone is ideal. Your content should evoke empathy and inspire people to support your cause.
Remember, consistency is key in maintaining your brand voice across all platforms and types of content. It helps to create a style guide that outlines the specific tone, voice, and style to be used in your content.
What are some tips for improving website engagement?
Some tips for improving website engagement include creating user-friendly navigation, providing clear and concise content, and including visuals such as images and videos. Additionally, creating interactive elements such as polls and surveys can help to increase engagement. Finally, optimizing your website for mobile devices can help ensure that your content is accessible to all users.
Here are some specific strategies you can use to improve user engagement:
Incorporating these strategies into your website design and content plan can significantly improve user engagement.